A Quality Platform for Quality Content
An interactive portfolio site for one of the world's leading branded content publishers
We partnered with The Guardian to help them create a new portfolio site for their specialist branded content division - The Guardian Labs. It was essential that we develop a flexible platform to deliver the same level of quality in cross-platform storytelling that Labs produce for their client's work.
What we did
HTML5, responsive, web build, Craft CMS
We've collaborated with the Ideas Made team on several interactive campaigns now. They can work across technologies and have proven to be a reliable plug-in partner for our creative department - so much so that we also chose them to build our new Labs website.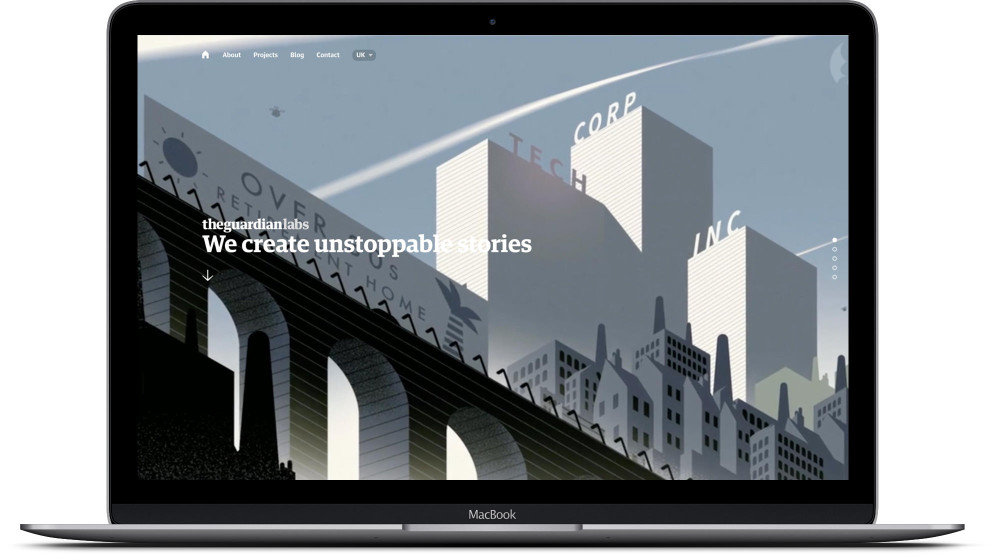 Working closely in a small agile team, we first workshopped all elements of the user stories and experience, using product design methodologies to ensure a truly user-focused site. As the design was iterated so did our prototypes; testing their feasibility and usability as we went, for both the end customer and the CMS editors at The Guardian. And building on the Craft CMS gave our developers the flexibility they needed and, crucially, a simple to use setup for the CMS editors.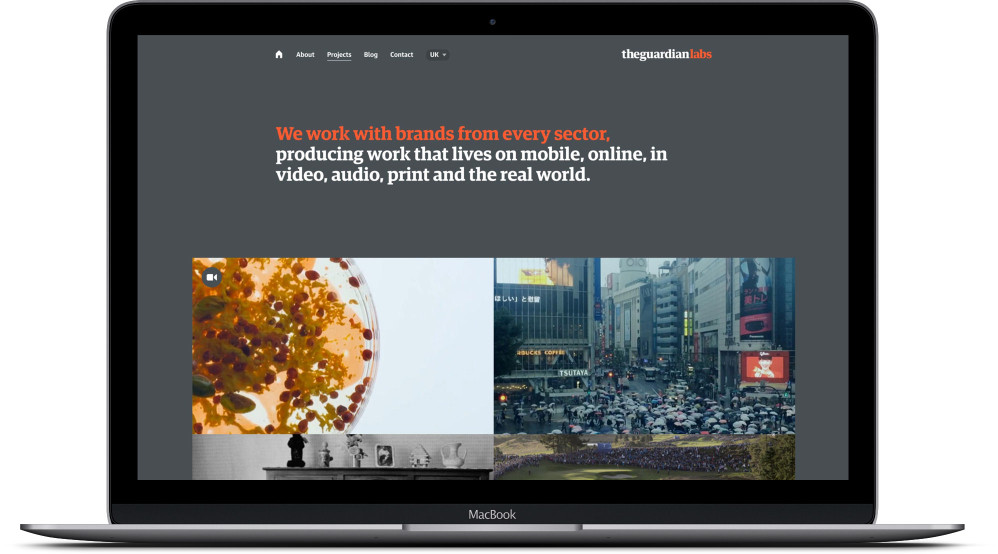 Delighted with the final result, The Guardian have now rolled out the site globally and continue to use it to highlight their inspiring branded content.